The Mixer is the heart of the Mill. 
Join Bühler and Halverson Company for an educational webinar on the Bühler SpeedMix: Fast, flexible and hygienic. 
Mixing quality and influences on the mixing process
Bühler SpeedMix™ Competitive Comparison
Other equipment and automation in a mixing line
Considerations in the selection of a batching/mixing system
Q&A
Thursday, August 26, 2021 at 9:00am MT
Available now for viewing!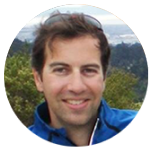 Sales and Product Manager

Sales and Product Manager