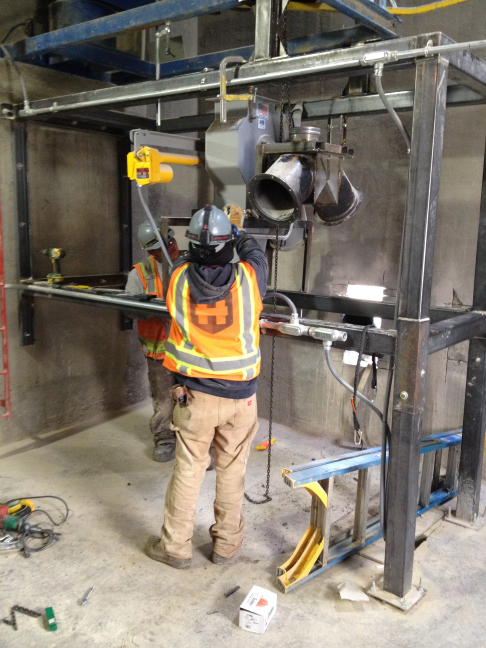 Like any major commercial undertaking, designing a new feed mill requires a great deal of forethought and an acute understanding of the current trends in your industry. To make the most of your new feed mill, you need to make sure the facility will help you reach your business goals for the foreseeable future. This means utilizing the latest technology, improving the safety and efficiency of your facility, and creating a scalable business model that can grow with your business.
Learn more about the ins and outs of designing a new feed mill and feed mill construction, so you can take your business to the next level.
DETERMINING PRODUCTION REQUIREMENTS
No two feed mills are exactly alike. Every business has production requirements and goals, including sales, nutrition, purchasing, financing, and scheduling. Before you settle on the final details of your feed mill, you should have a clear understanding of what your business is looking to achieve in the months and years ahead, such as when you plan to start production, what kinds of feed you plan to produce, and how much feed you plan to produce within a given period of time.
Competition can be fierce in the feed mill industry, so you should also look for ways to differentiate yourself from your competitors. According to World Grain, one of the agriculture industry's leading publications, it's important to keep these questions in mind as you begin planning and designing your new feed mill:
Who is your competition and what products might you produce that they don't?
Is there a shortage of normal feed types that others can't or don't supply?
You should also consider future production requirements for your facility, including "estimates of minimum and maximum amounts of production needed at intervals in the future such as three years, five years or more so that the initial design can be expanded to meet the future production needs."
EMPHASIS ON SAFETY AND ENERGY EFFICIENCY
Worker safety should be your top priority when designing a new feed mill. You should never put the health and safety of your workers at risk to cut costs or boost production. Refer to the industry's grain handling safety requirements to make sure your employees can do their jobs without putting themselves at risk.
Facility personnel should have plenty of room to move around the space, while keeping their distance from the milling process and other potentially dangerous pieces of equipment. Keep feed mill dust away from potential fire hazards. Invest in proper illumination to improve the safety conditions of your facility. Make sure your employees use caution when loading products into the feed mill to prevent entrapment and suffocation.
Improving energy efficiency will also help you reduce potential hazards in the workplace. The latest feed mill systems generate less heat than traditional hammer mills, so you can produce more feed with less energy. This reduces the chances of your feed mill equipment spontaneously combusting in the workplace, while improving the nutritional value of your feed.
It's best to partner with an experienced construction firm when creating your new facility. When you come to Halverson Company, our Salt Lake City construction design and engineering professionals will help you reach your business goals using the latest feed mill systems. Make the most of your new investment and contact Halverson Co. today for more information.